Performance
High ambition creates opportunities, close collaboration creates results.
Highlights of Our Journey
We acknowledge that in order to ensure the growth of the company, we must implement long-term approaches to environmental sustainability and employee health and safety. To do so, as well as to foster continuous progress, we strive to share our core values with all our employees.
Economic stability and independence: we create value and maintain the conditions for ensuring the long-term
development of the Company, by guaranteeing economic stability and financial autonomy.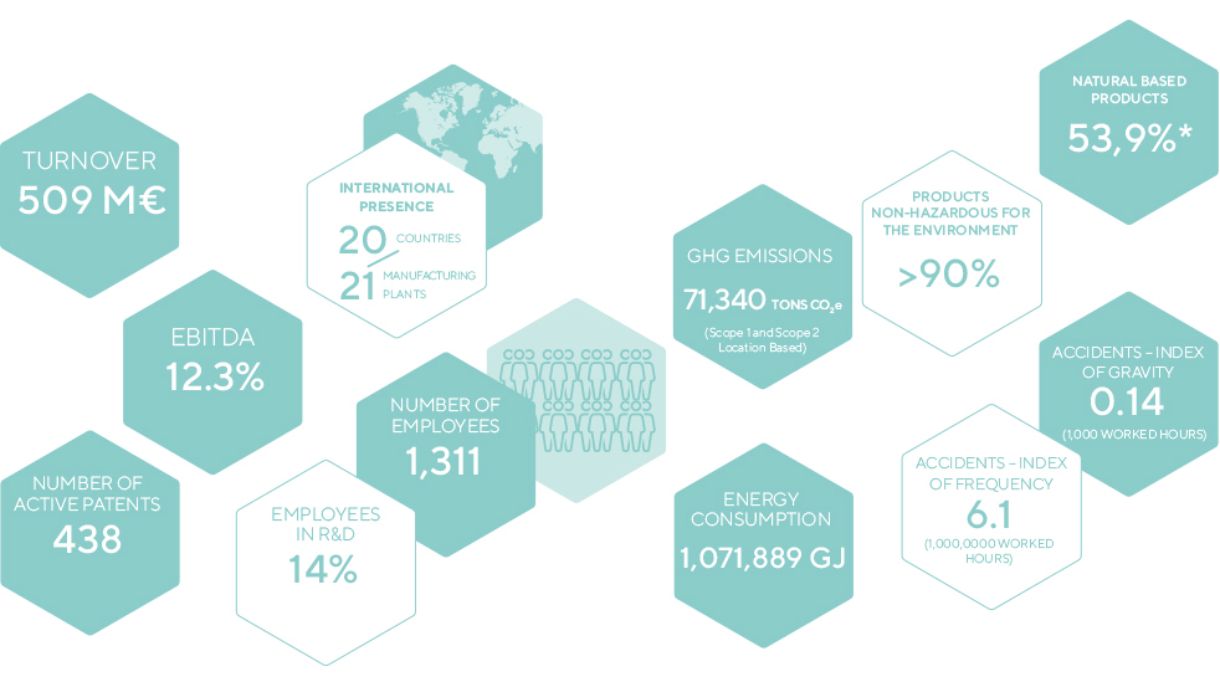 Improving the well-being of people and the planet
All areas of our organization are engaged in improving the wellbeing of people and the planet:
Science of surfaces for all surface treatments (paper, leather, paints and varnishes, ceramics, inks, etc.)
GeoScience for operations below the earth's surface (oil drilling and extraction, civil engineering and mining)
Agriculture for cultivating sustainably and feeding the world
Cosmetics, Personal Care, and Food to enable people to feel and live better.
A collaborative, agile and customer-focused company, aiming for inspiring ways of living.
The protection of the environment is a great challenge for any chemical company.
Throughout these years, we have paid increasing attention to the ecotoxicological properties of our products.
We specifically focus on strategic areas to measure and enhance the sustainability:
Products non-hazardous to the environment
Natural Based Products
Environmental properties
A boost for the future: we chose a responsible consumption of natural resources
We have only one planet and we are committed to using available resources responsibly; they
are limited and we must save them for future generations.
We firmly believe that specialty chemicals, our core competence, should be respectful of the Environment and can provide an important contribution to improve our life.
We intend to position ourselves among industry players taking steps to reduce water and energy consumption and to keep our emissions and waste well within the limits enforced by local regulations.
It can be a boost to Sustainable Development, not a limit.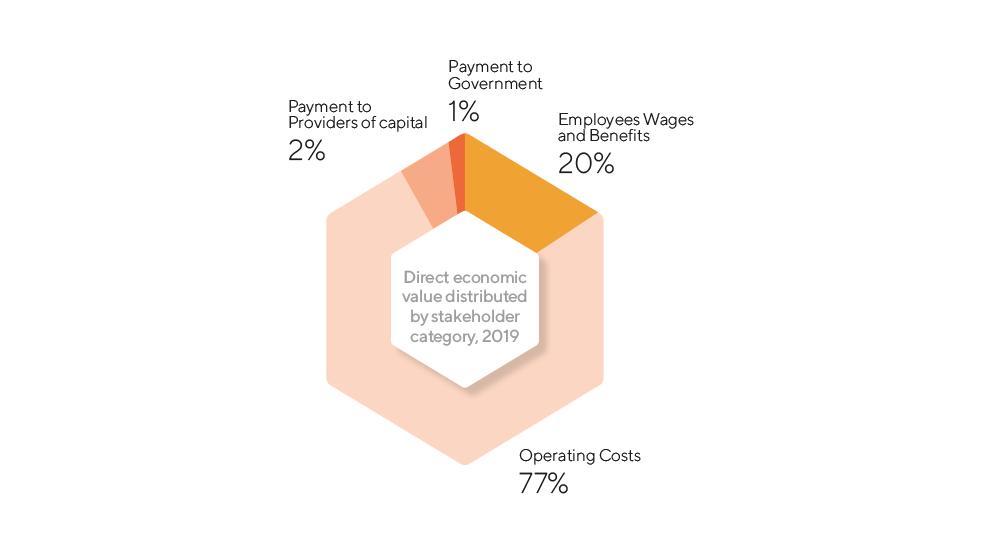 Direct Economic Value Distributed