History
In June 1991, Lamberti Additive Ceramic was born, the first subsidiary of the Lamberti Group in Spain. Located in Villarreal, L.A.C. was dedicated to the production and marketing of specialties for the ceramic industry.
In 1993 in Barcelona, Lamberti Quimica was established. The new Company was ​​dedicated to the other business in which the group was involved.
In July 2007, the two companies merged into Lamberti Iberia s.a.u. to serve the Spanish, Portuguese, North African and South American markets.
Our Site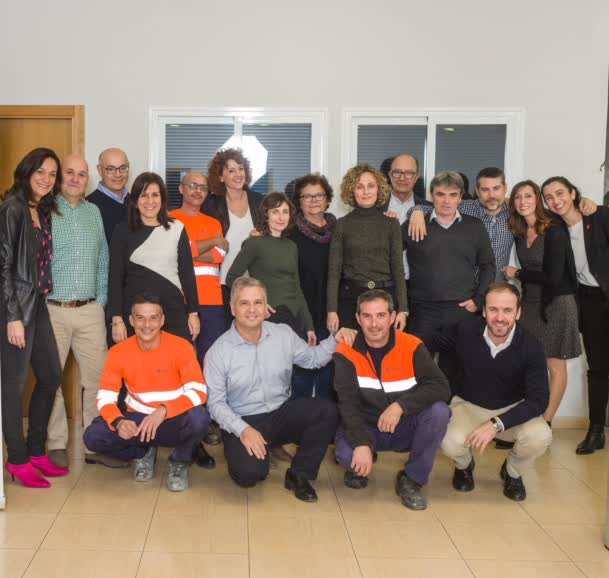 We are located in Onda between Castellon and Valencia , the nerve center of spanish Ceramic District. In our facility we have production plant, offices and specialized laboratories, where highly qualified personnel work on innovation to satisfy the diverse needs of customers, offering them a personalized service.
Quality: Lamberti Iberia s.a.u has been certified ISO 9001 since 2001, adopting the commitment to meet the needs and expectations of its customers with quality products, as well as the continuous improvement of the effectiveness of the Management System.
Environment: Our plant has been ISO 14001 certified since 2011. That has incorporated environmental criteria into production, business and commercial management processes, such as energy efficiency or waste management, among others, in order to minimize pollution.
Health: The company considers the Safety and Health of workers as one of its main objectives. We comply with the provisions of Spanish law 31/1995 on Occupational Risk Prevention and we have also received incentives according to point 7.2 of RD 231/2017 for the low occupational accident rate of the company.
Address
Pol. Ind. El Colomer Calle Ceuta n.1 Apartado de Correos 494

12200 Onda (Castellón) Spain
See the map