Analytical Chemical Lab
A deep look inside our Chemistry
The laboratory is located in the Lamberti Group's Technological Center of Albizzate (Varese, Italy) at the ground floor of a newly renovated building and covers an area of around 700 square meters.
The Laboratory is organized in three functional areas: chromatography, thermal and spectroscopy and an open space office.
It employs 9 highly educated and experienced researchers who are part of the Group R&D team.
Analytical Service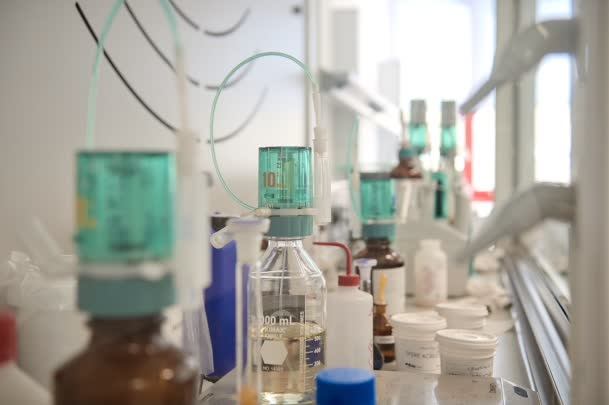 Analytical chemistry is one of the technical platforms that help the company business to grow, by giving support to all the activities that need a deep analytical expertise to solve problems.
We support the R&D innovation activity providing continuous support to our synthesis and application labs with analytical assessment on experimental products and raw materials by identifying the chemical compositions and quantifying ingredients, by-products, residual monomers, impurities.
As well, we support the industrial scale up: we process engineering studies on safety to avoid any potential runaway reactions and we give analytical assistance to production for optimization process and when we see deviations from standards.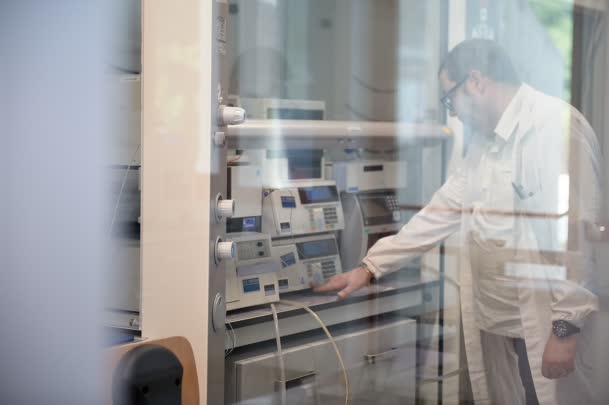 We define, develop and validate analytical methods for Quality Control.
When required we carry out those analysis for which QC labs are not equipped and give assistance for customer claims and investigations.
We produce analytical data and comprehensive analytical dossiers for regulatory and safety issues. This encompasses: the data generation for Material Safety Data Sheets and Technical Data Sheets; the creation of analytical dossier for the registration and notification of new products according to the national inventories and regional regulations (e.g. EU REACH, US TSCA and other local inventories) and the analytical assessment of the product compliance according to specific standards in several regulated business (e.g.: Agrochemicals, Coatings, Ceramics, Food and Food Contact) and to voluntary product certifications (e.g. Natrue, Ecocert, Cosmos, Blue Sign).
Main Analytical Equipments
Spectroscopy
- High resolution NMR (Nuclear Magnetic Resonance) multiprobe (1H, 13C, 31P, 15N)
- FT-IR
- UV-Vis
Thermal Analysis
- DSC with sub-ambient cell cooling
- TGA with EGA (evolved gas analysis) by FTIR
- Adiabatic Calorimeter
Surface Analysis
- SEM (Scanning Electronic Microscope) with EDS elemental analysis
Liquid Chromatography
- HPLC with ion trap MS and PDA (photodiode array) detectors
- UPLC with single quadrupole MS and PDA detectors
- UPLC with PDA and ELSD (evaporative light scattering) detectors
- Ion Cromatographwith conducimetric, amperometric, refractive index detectors
- GPC (Gel Permeation Chromatography) with standard calibration
- GPC with absolute calibration -triple detector
Gas Chromatography
- PYR (pyrolysis) GC-MS
- GC-MS with HS (head space injector) and liquid injector
- GC-MS with HS, SPME (Solid Phase Micro Extraction injector) and liquid injector
- GC-FID with HS and liquid injector
- GC-FID with liquid injector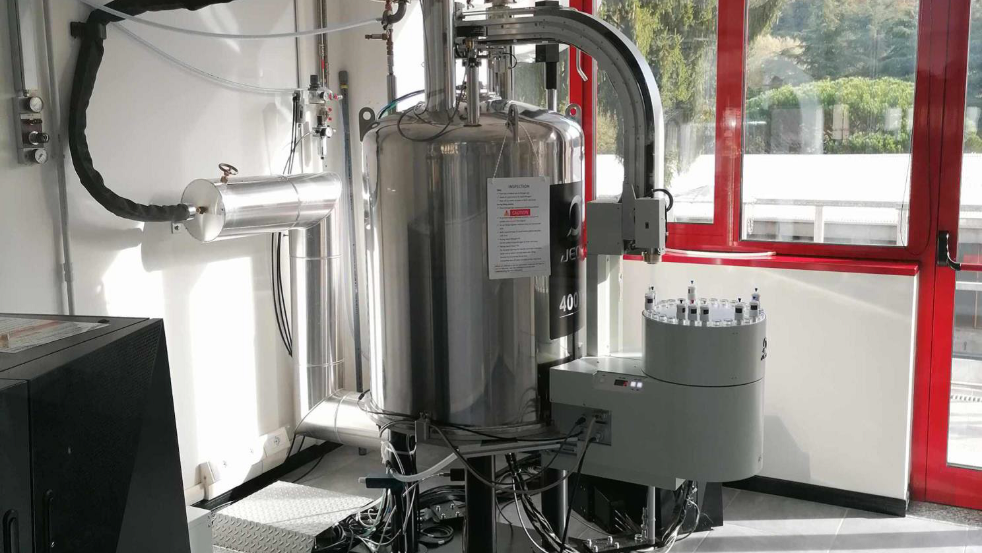 NMR magnete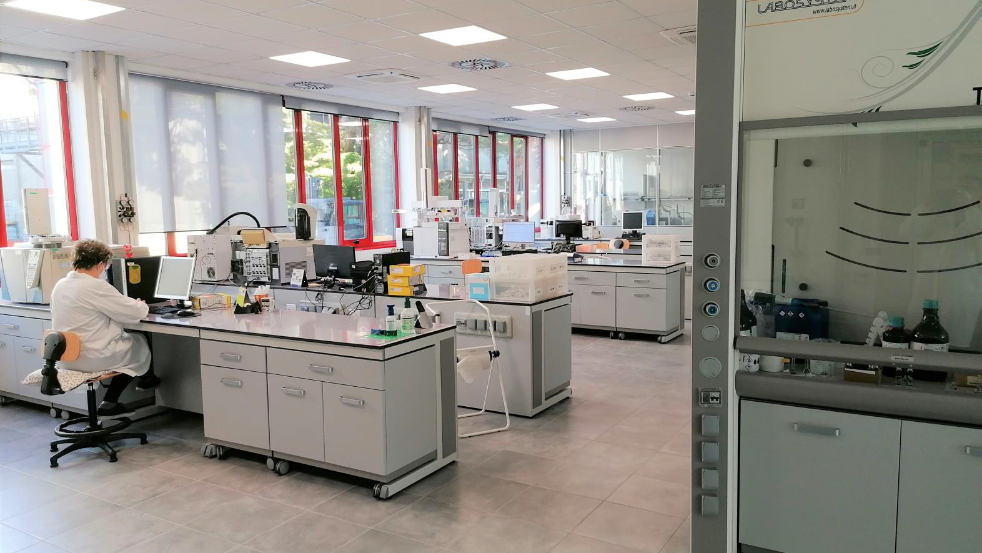 GC area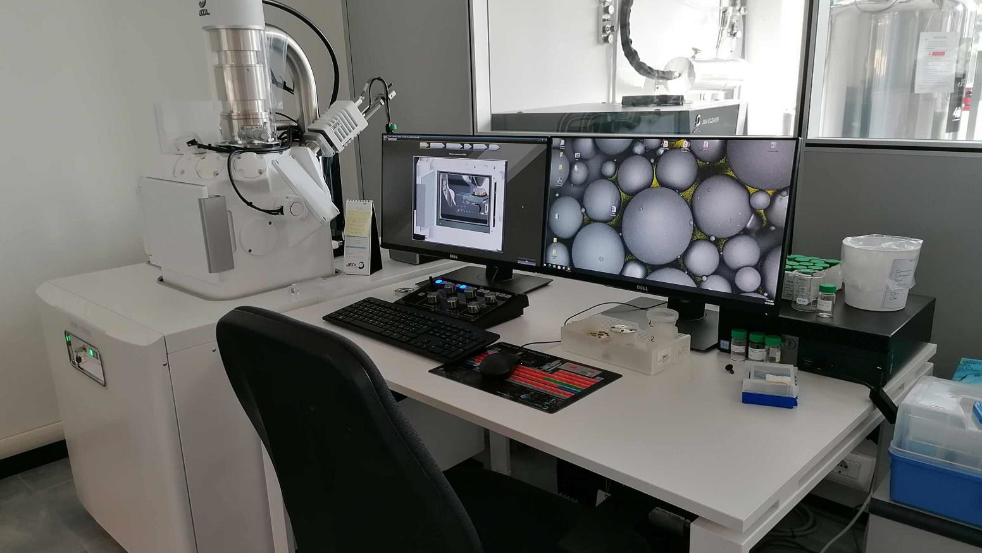 SEM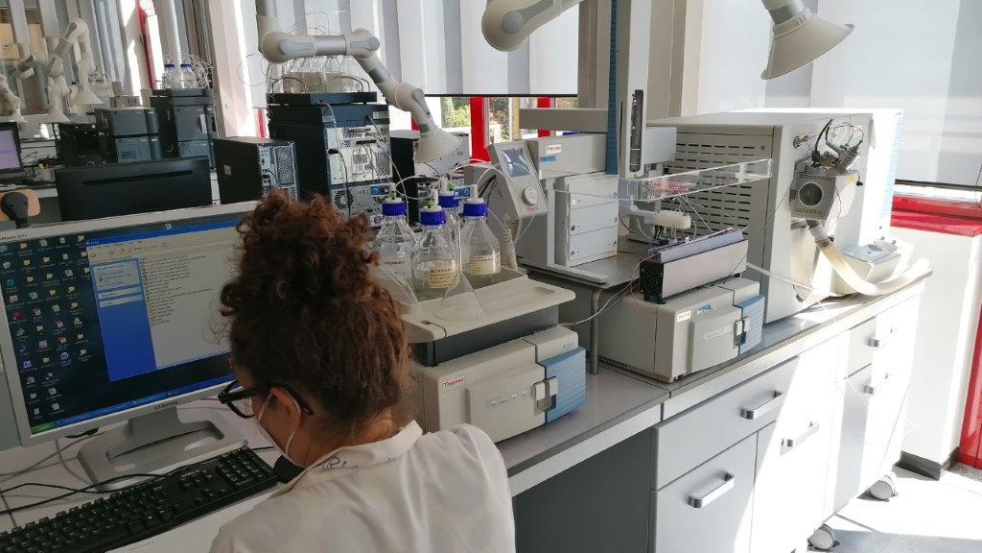 HPLC area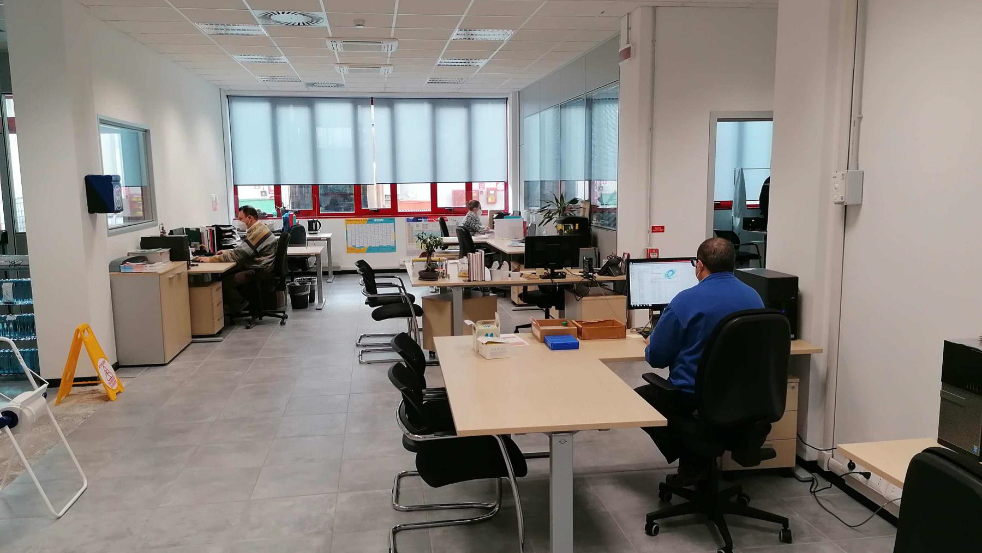 office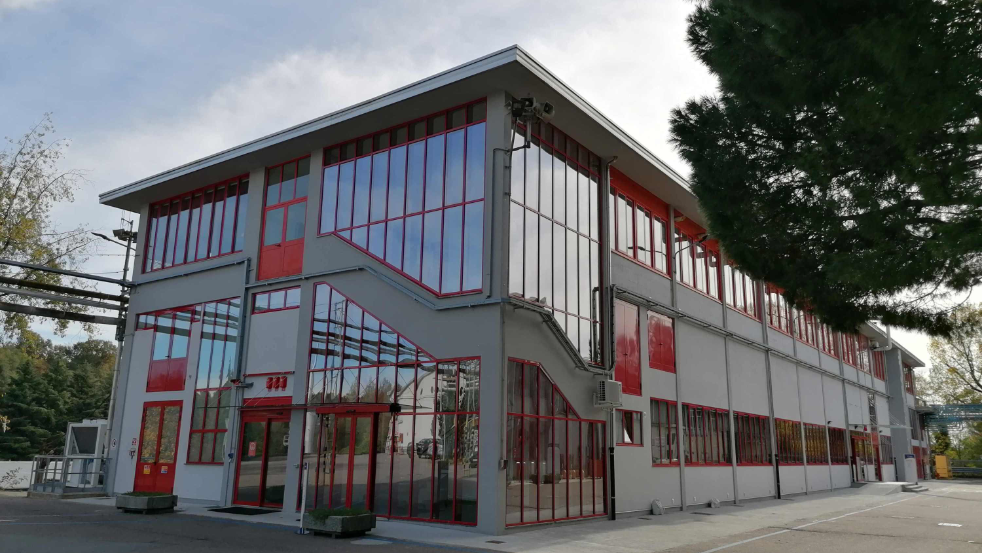 Analytical Lab building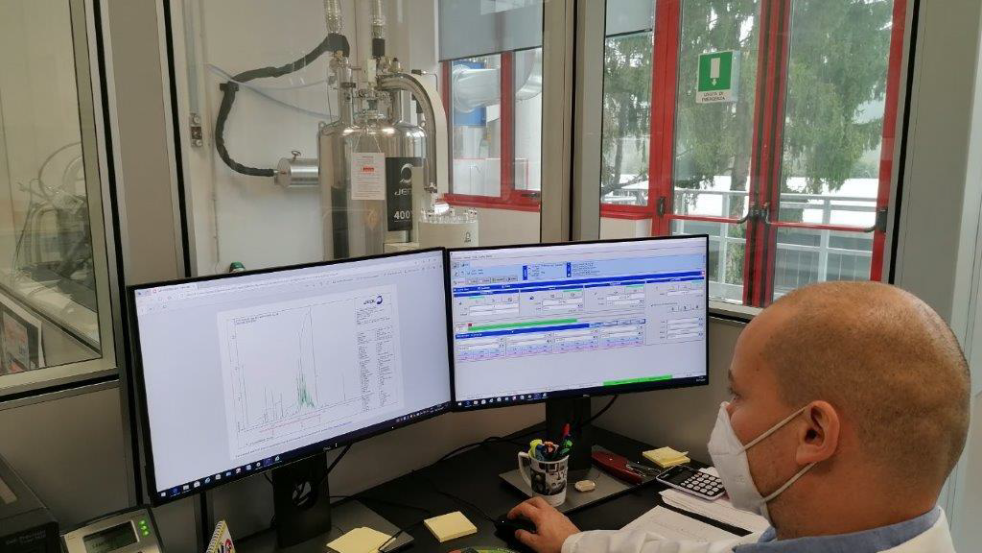 NMR
Autosampler