History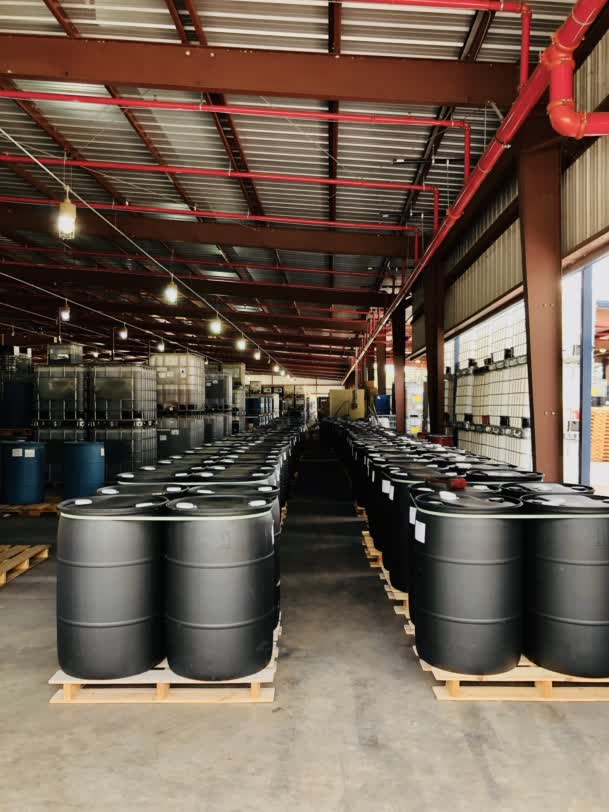 Our plant was built in 2005, by Conlen Surfactants Technology, to provide intermediates for the Production Chemical, Stimulation and Agrochemical industry.
Since we acquired the plant in 2012, we made several investments to increase the level of safety and performance of the facility.
More manufacturing capabilities, with expansion of services such as cooling water, condensation, scrubbing, storage and fire fighting system expansion have been required for us to be ready for future growth.
Our facility has since been expanding the ability to manufacture beyond the traditional industries, to include surfactants and chemical intermediates.
Our site
We are located in Conroe TX (north of Houston) with easy access to the Houston Channel and near one of the largest centers for the oil business in the world.
Our plant adopts various technologies such as:
Phosphonation
Sulfation
Phosphation
Fatty acid esterification
Neutralization
Polymerization
Condensation
Liquid blending
We have the ability to ship and receive Tank Trucks and packaged material (totes and drums).
Our facility handles a wide variety of different chemicals from which we produce hundreds of products. Product flexibility is our strength, a customer service that is close to our customers follows every detail of the order flow.
R&D and QC Labs that can help create and improve our products are the core of our technologies.
In addition to merchant products, toll manufacturing and custom manufacturing services are provided, with a variety of starting materials from natural or synthetic sources, for various industries.
We also have a subsidiary in Red Deer (AB) Canada to supply our Canadian partners with materials from Conroe TX or manufactured locally.
Address
14292 Koalstad Road
77302 Conroe, TX USA
See the map