Best practice for management of sustainability data
Deep dive on how to outline a consistent and successful strategy for product sustainability from the experience of an LCA study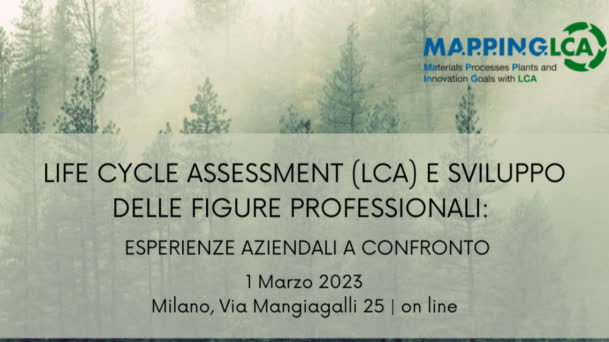 We are proud to be present at the LCA event on March 1st. As chemical specialists and alumni, we have been invited by Mapping to present our approach as a benchmark of a successful strategy aimed at achieving product sustainability objectives.
As Lamberti, we believe in sustainability and are fully committed to being an example in the industry by leveraging on best practices that generate value for the business and the world in which we live. A strategic approach to sustainability could provide guarantee substantial competitive advantages, helping companies to position themselves in their market and generating a positive engagement with all the stakeholders involved.
Our team will give their speech during the second part of the event, scheduled for the afternoon. The speakers will be:
-Laura DeMichele, GMP & Sustainability
-Serena Gazzo, Sustainability Data Analyst
-Lamberto Lamberti, Corporate Development
Follow the link to register for the event.