Impact
life
Innovation
value
sustainability
community
Stories
A step towards digital transformation
A challenging project
Learning by doing.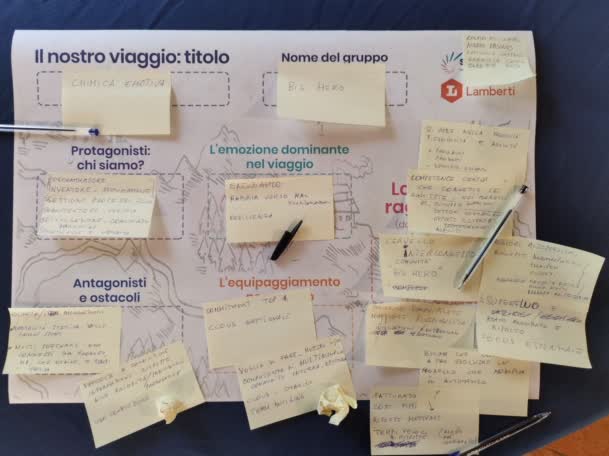 Digitalization plays an increasingly relevant role in our life and is a trigger for transformation, evolution and success for companies.
Today it is a powerful factor of transformation, evolution and success.
To face this transformation in a pro-active way we have started a journey that has involved:
30 volunteers, grouped in the "Change Committee"
25 managers, in support of the initiative
68 hours training
4 months work
200+ potential projects evaluation
120+ interviews
30+ project validated
12 final projects presented to the Management
The journey, based on Design Thinking, Agile and Lean methodologies, was high demanding but all the volunteers found the energy and the resources to complete the projct without slowing down the daily activity.
Almost everyone responded enthusiastically and found the experience positive and helpful.
Sherpa 42 has been on our side in this context.
On November 4th, 2022 in the splendid contest of the Sala Arazzi of the MA*GA Museum in Gallarate we have officially concluded the first stage of our journey with the presentation of the final projects.
#surprisingpeople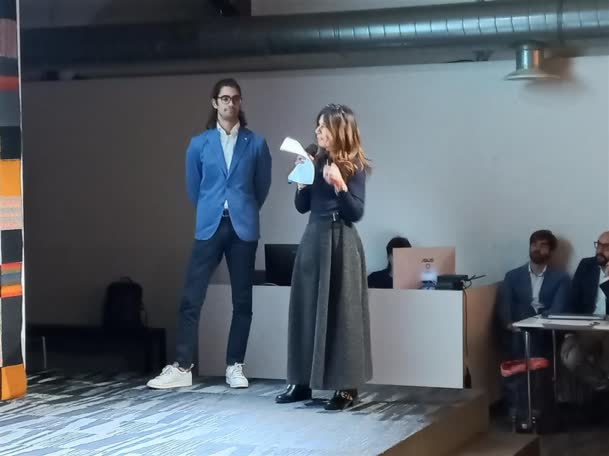 "It has been a wonderful experience that I would do again despite the effort.
The thing I liked the most is that I got more familiar with the Lamberti community.
I have interacted with many different people and formed important relationships but, above all, I enjoyed it.
I really enjoyed it.
In addition, it gave me the opportunity to come up with several ideas that I can implement in my own little way".
G. Furci - Agro Division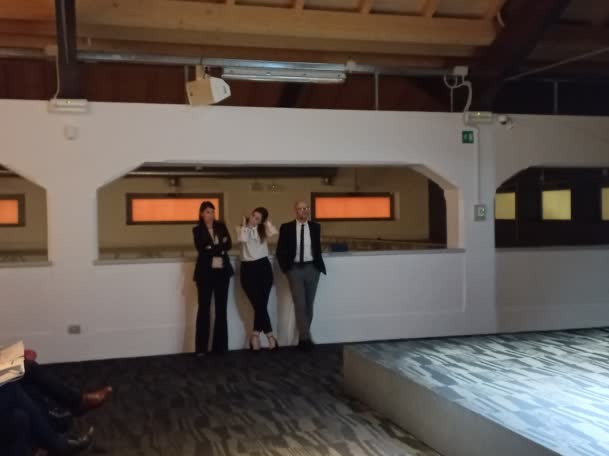 "Digital Transformation" project was a demanding experience, but at the same time exciting and stimulating. Exciting because I had the opportunity to interact with many colleagues with whom I have little to do on a daily basis. Stimulating because it has represented an important moment of growth since it gave me the opportunity to approach topics that I have never, ever I thought could arouse my interest and my curiosity.
In addition it was also a journey in which I had a lot of fun with my adventure companions!"
Orsola Pauciello - Financial Dept.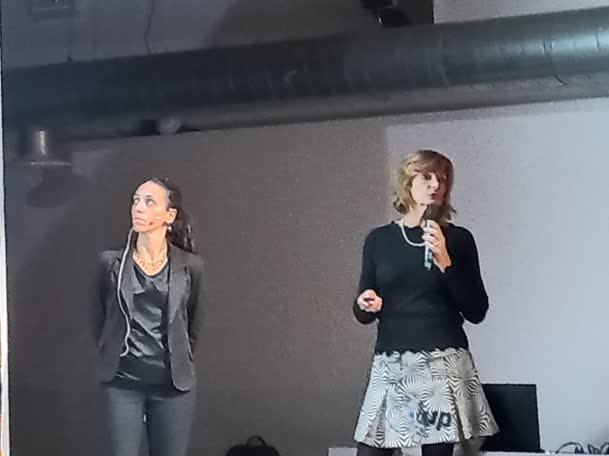 Implementing a digital transformation implies the redesign of processes, everyone's commitment is needed. It is crucial to overcome the resistance to change.
It was an interesting, decidedly demanding but positive experience, a journey that required a great effort to open up to new approaches to discover transformation. I had the reconfirmation that there is always something to learn,
I am ready for the digital transformation, now let's start, so everything will make sense. Thank you for giving me this opportunity.
Catia Basilico - Personal Care Division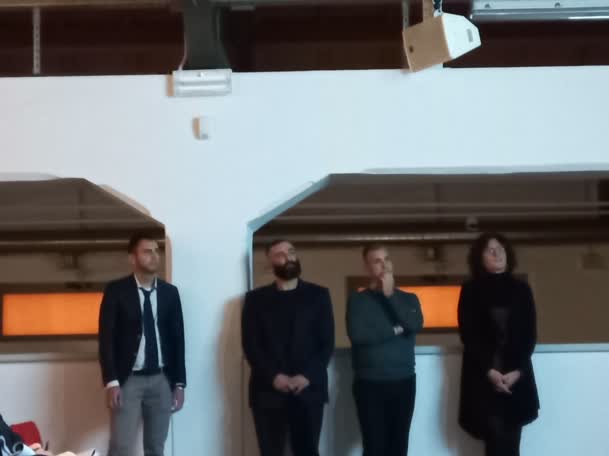 "The first stage of what I perceive as a path that could change the way of working at Lamberti has just concluded.
The sensations are very positive, despite the commitment and effort that we probably all underestimated initially.
I have enrichied my background thanks to what I have learned both in the theoretical lessons and in the team work sessions, and for the opportunity of experimenting the agile methods. But above all, in the interviews I perceived from my colleagues a desire for change and improvement.
The corporate population is ready to take up the challenge of digitalisation.
We hope it continues to taint other functions and colleagues."
C. Piotto - Administration Dept.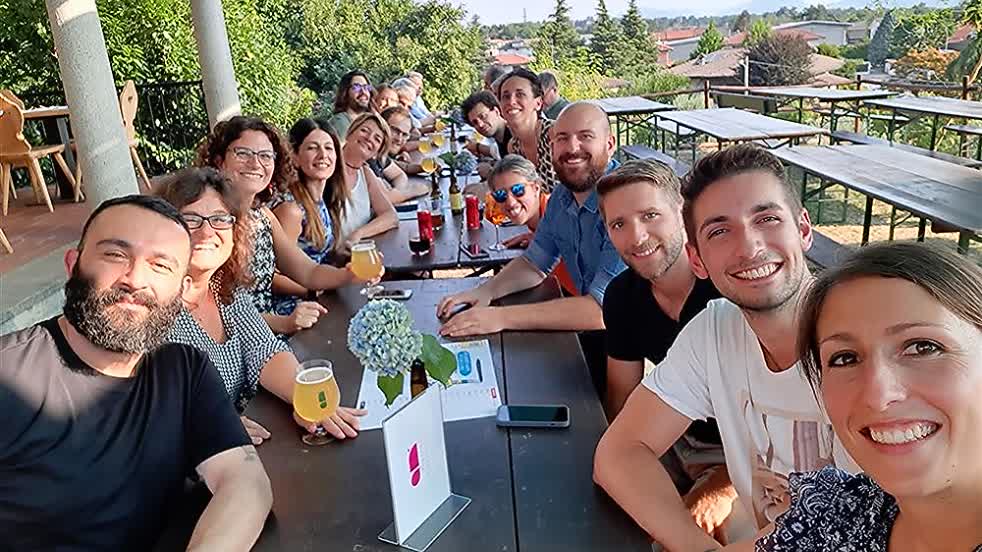 A beer after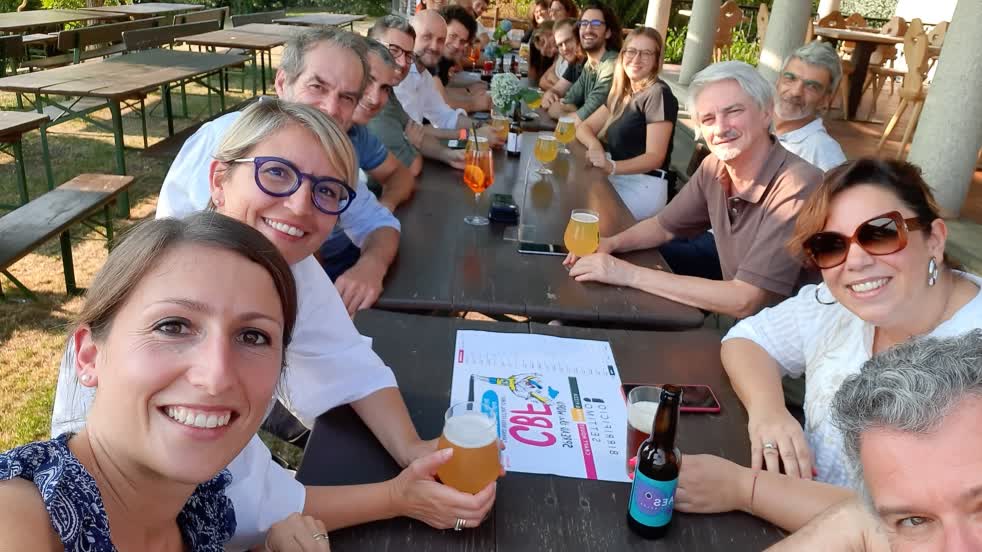 A beer after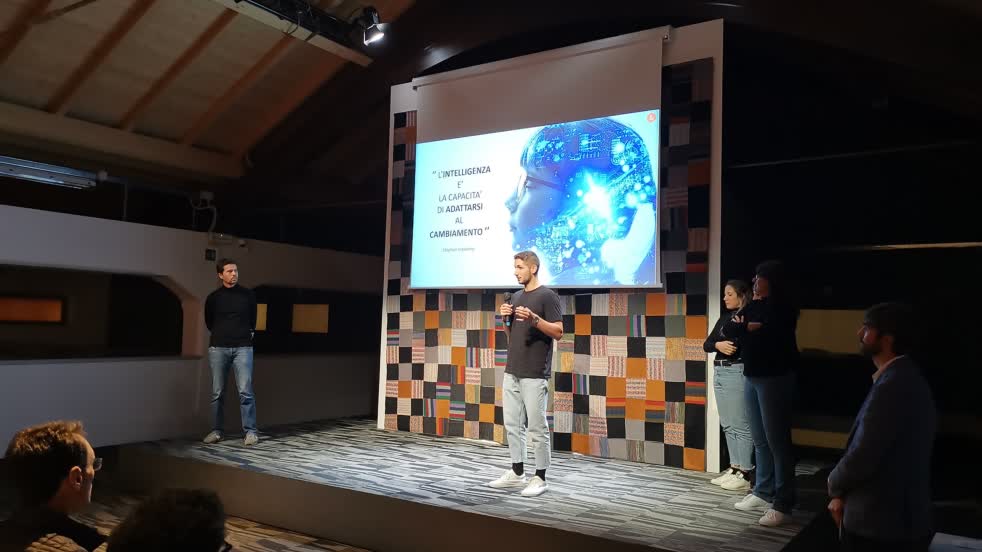 G. Costa, M. Zangani, D. Diamante, L. Muller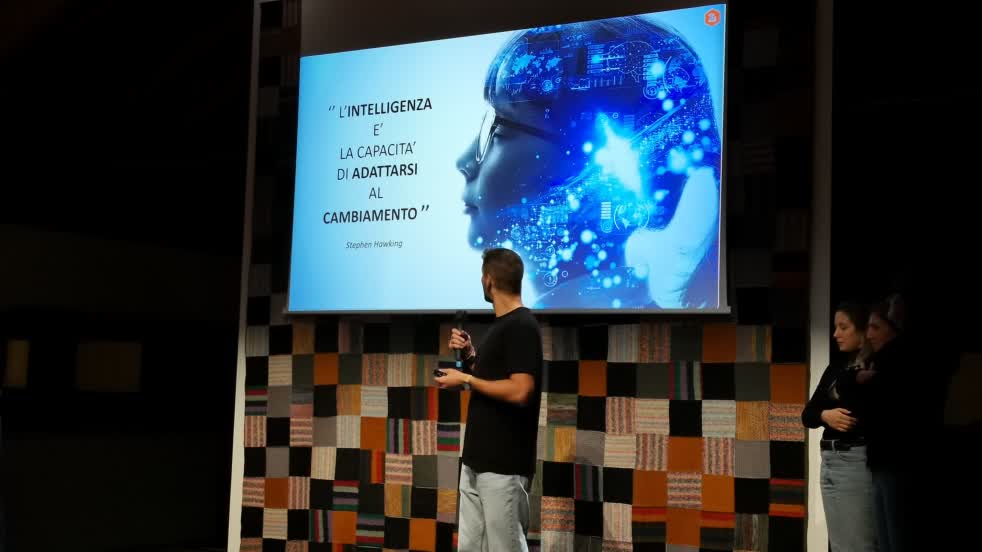 M. Zangani, D. Diamante, S. Mansi, L. Muller
Team at worrk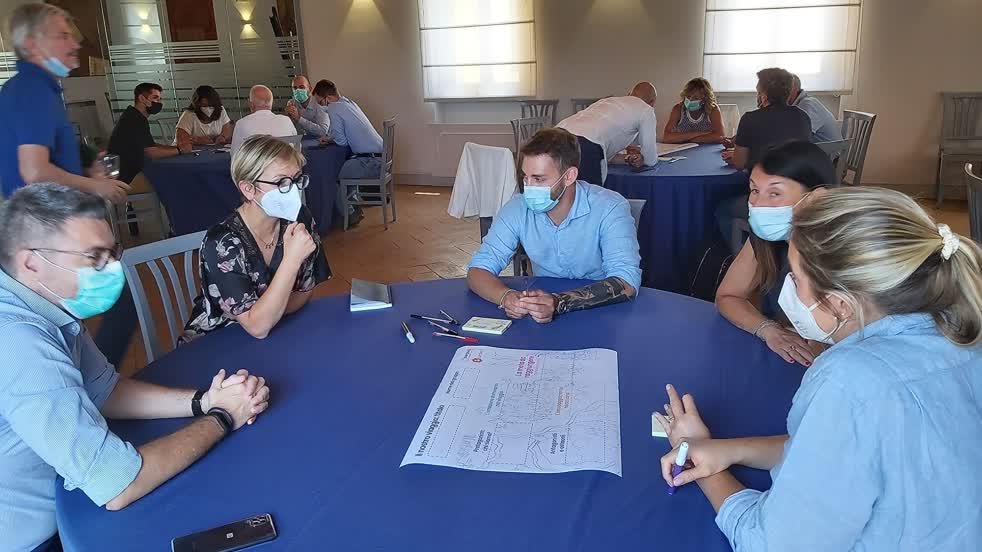 Team at work
G. Costa, L. Muller, M. Zangani, D. Diamante, S. Mansi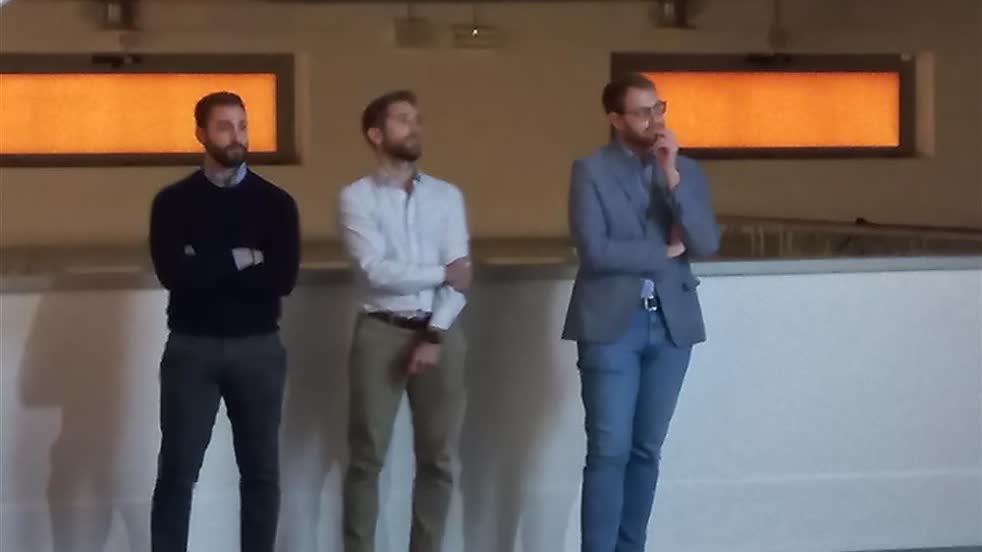 M. Oddone, M. Forni, M. Mondorio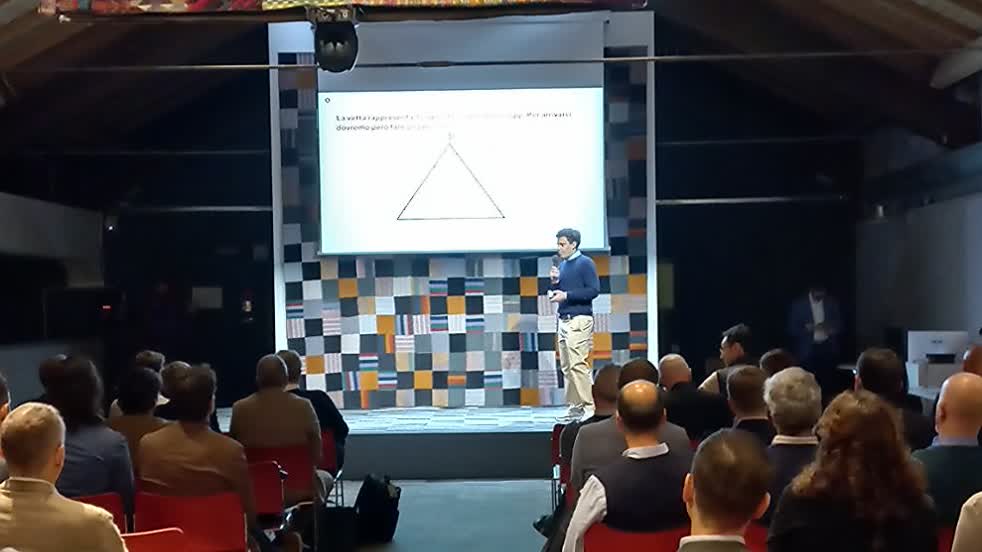 L. Lamberti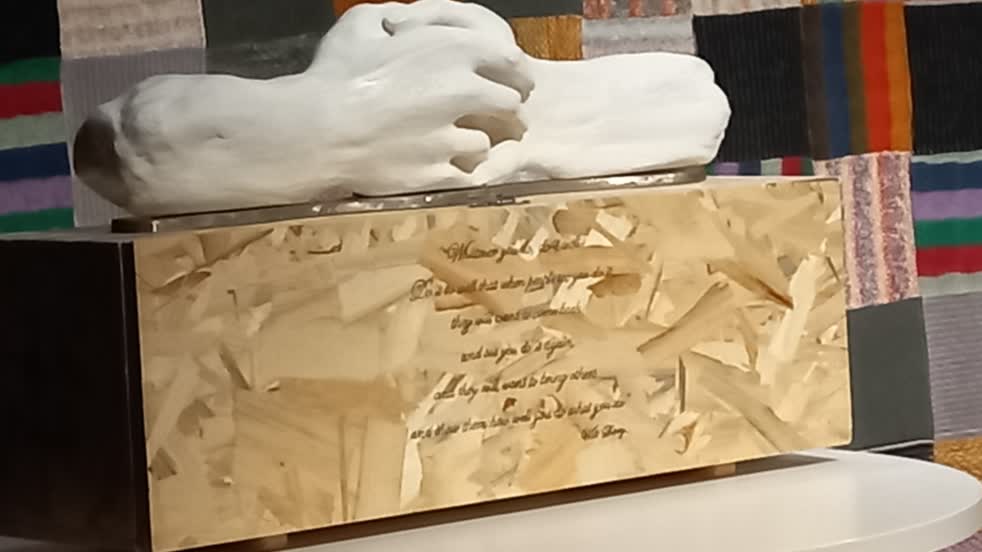 Shaking Hands, sculpture by P. Esposito prepared for the event