People
Innovation
sustainable industry
community
science
life
Stories
Sustainable collaboration between Italy and Korea.
Seoul, 29 November - 1 December, 2022
Italian design: not only iconic products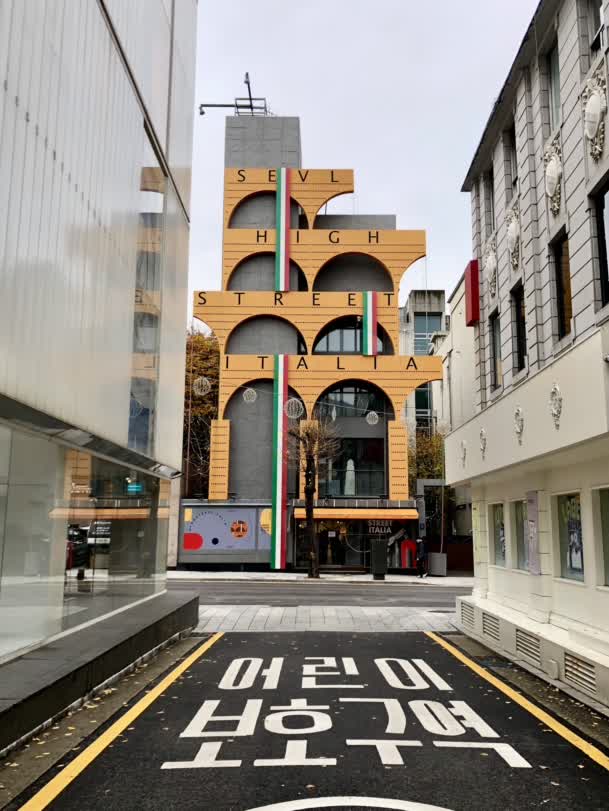 In Seoul, Italian design is a bridge for diversities that learn to get to know each other and collaborate.
Not only iconic products, but technological skills, innovation of materials and processes for interior design, construction, packaging.
"In Italy, continous innovation, design and tradition integrate to create high quality products.
Complex problems can only be tackled in a trans/disciplinary way, cross-cutting, integrating different people and knowledge. We need places and moments of interaction, open operating ecosystems to take care of collective intelligence by connecting experiences.
We have entered the fourth era of innovation that revolves around the creation of spaces-platforms-communities of practice and research entrusted with the mission of extracting the enormous innovative potential that remains unexpressed in organizations".
This is an extract from the speech by Giorgio di Tullio, philosopher and designer, moderator of the event.
Design bridging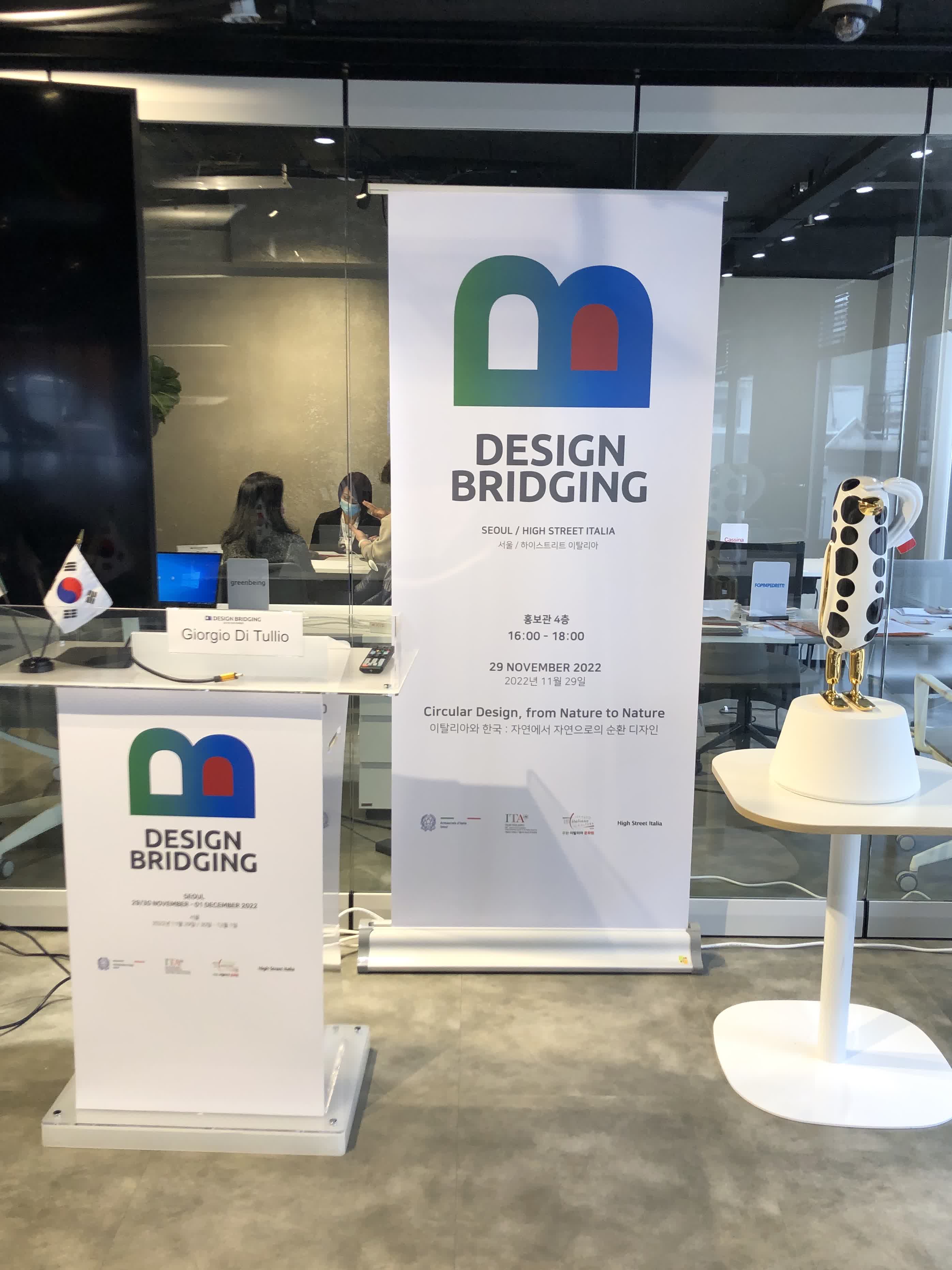 With an open eye to collaborative innovation, the 3 days convention "Design bridging: sustainable collaboration between Italy and Korea" has been held in Seoul from 29 November to 1 December 2022, organized by the Italian Embassy in Seoul in collaboration with ICE (Italian Trade Agency) and the Istituto Italiano di Cultura.
The meaning of the initiative has been explained by the Italian ambassador in Korea, Federico Failla:
"Our goal is to involve Italian and Korean companies in a collaboration aimed at promoting a sustainable lifestyle with low environmental impact, exploring the new frontiers of sustainability. Between Italy and Korea it is possible to work on platforms that make the different ecosystems dialogue, so that they combine training, research and production".
Design Bridging has been introduced by a direct testimony of the President of the Salone del Mobile Milano, Maria Adele Porro.
Loccioni Group, Guzzini, Foppa Pedretti, Florim, Green Being and Lamberti were some of the italian companies present to to the event.
An article on the event has been published on Interni Magazine
Lamberti Sustainability Journey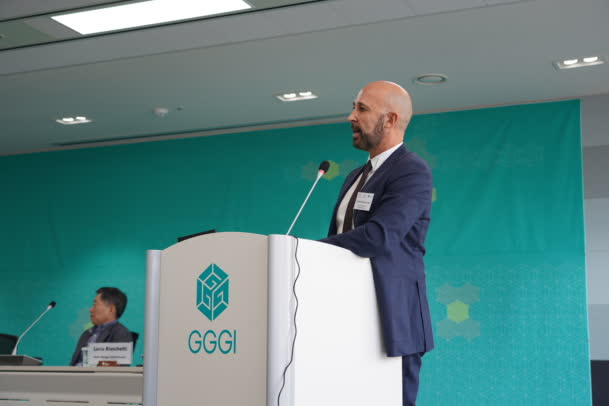 Our Asia Pacific Operations Director, Giorgio Pagnoncelli, shared our Sustainability Position and Commitments during the day dedicated to "Circular economy and private sector decarbonization: experience from Italy, Korea and GGGI" organized by Global Green Growth Institute (GGGI),
In his speech Giorgio Pagnoncelli has presented Lamberti group, our Sustainability Journey and Commitments.