Planet
value
sustainability
sustainable industry
community
well-being
Stories
Lamberti Iberia, Zero Waste Plant
A step forward in Sustainability

Lamberti Iberia's Zero Waste certification is a logical step in its Sustainability journey.
Lamberti Iberia, our plant located in Onda (Spain) produces chemical additives for industrial applications, obtained on December 20, 2021 a certification for the implementation of the ZERO WASTE: 2000 normative by the international consulting firm LL-C Certification.
Sustainability, a continuous journey
Our commitment to achieve the Sustainable Development Goals is made up of concrete actions:
reduction and elimination of waste
reduction of water consumption by more than 95% through a project based on Circular Economy principles
100% LED lighting inside and outside the production plant and offices
solar panels will supply approximately 50% of energy needs from renewable sources
awarded the "Contamos Contigo" seal by the Castellón Down Syndrome Center
improvement of outdoor green spaces for the enjoyment of workers and visitors
Sustainability is a question of people, vision, heart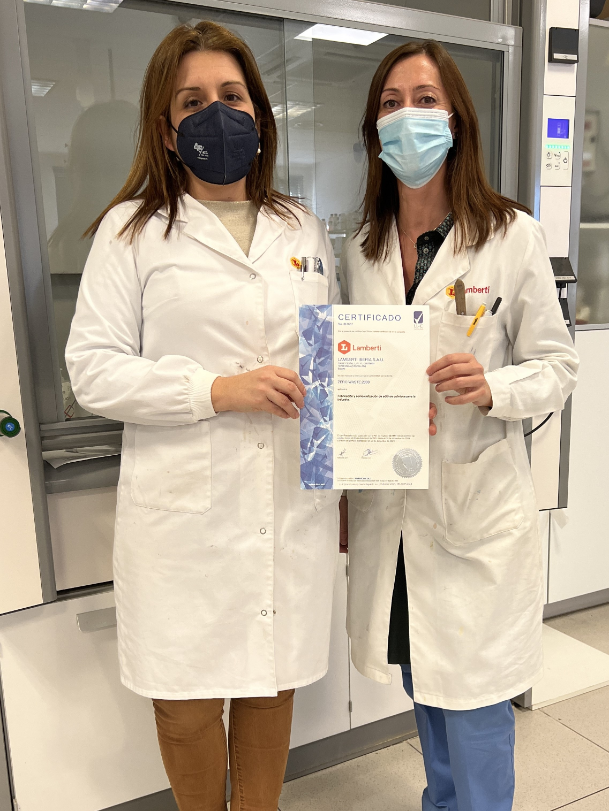 "The implementation of Zero Waste at the Lamberti Iberia plant contributes to the sustainable management of the resources of our facilities, achieving a reduction of waste generated and the efficient search for final disposal for which it is generated.
For me, being able to implement the Zero Waste normative has been an extra motivation in my work and I feel that I have been able to contribute to caring for the environment. A small contribution from each one makes great achievements possible."
Úrsula Sánchez, head of the R&D Laboratory for the Ceramics division and Project Manager of the Zero Waste certification.
"Our Spanish subsidiary follows the Group's strategy in the field of Sustainability where we have assumed several environmental, social, and governance commitments."
Samuel Alemán, Director of Sustainability of the Lamberti Group and Manager of Lamberti Iberia.