The moonson: challenges and problems overcomed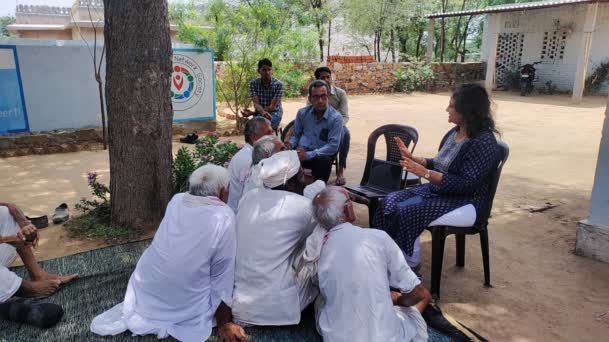 The Lamberti project for the Indian community of Ramsar Palawala is steadily growing and we are happy to share with you some objectives achieved.
Last month, the farmers shared their concerns about guar farming, like threats from wild animals, scarcity of water, etc. Due to uncertain rainfall, farmers were confused because they thought the monsoon had arrived but it was just pre-monsoon due to northeastern winds with thunderstorms and farmers had to bear ingent losses.
To prepare for the real Monson season the farmers with PANS started to put into action We Dare, the pilot project sponsored by Lamberti to improve agricultural practices. The PANS team collected soil and water sample to understand the best seeds and farming requirements through a rigorous five-day visit plan.
Four varieties of seed have been identified HG-2-20, RGC-1033, RGC-1038, and RGR-12-1(Karan Guar). The seed procurement was done in June.
The PANS team also visited government agriculture departments for possible support and made tie-ups for the seed production program.
Actually, according to this production program, farmers will sell their seeds to the government: this will be a guaranteed way to promote guar farming.
Mrs. Yogita Gupta, plant manager of the seed production department, visited the PANS community center and gave a presentation on the seed production program.
We are very proud to fuel the effort displayed by farmers and by PANS, and we are pleased to announce that seed sowing has been planned from 10th June to 15th June 2023.
Following the steps of She Dares, we are also pleased to announce that the work on the empowerment of Indian women is still going on with concrete effects.
In fact, on 3rd May 2023, 40 women were identified as high skilled and recognized with artisan cards. Artisan cards will enable these women to take interest-free loans of up to 5 lacs for setting up their businesses. They can also participate in national-level exhibitions for free. Women now get regular job orders from the PANS team even though companies still do not deal directly with them.